The Westin Hotel
6 Lin He Zhong Road
Tianhe District
Guangzhou
Guangdong 510610
China


http://www.starwoodhotels.com/westin/property/overview/index.html?propertyID=1706



Spacious Open Concept Rooms, Good Facilities, Average Service
(Ratings: On a scale of 1 to 10, with 1 = Worst and 10 = Best)
Overall: 7
Visited: Nov-2013
Ambience & Setting: 9
Food & Beverage: 7
Service: 7
Value for Money: 8
Spent about SGD $500 per person.
- $400 Accomodation 4D3N
- $100 Room Service
Nearby Attractions: Canton Tower, Yuexiu Park & Guangzhou Museum, Mausoleum Of The Nanyue King, Guangdong Museum, Baiyun Mountain, Pearl River, Guangzhou Opera House, Xi Guan Residence, Temple Of Six Banyan Trees, Chen Clan Academy, Sun Yat-Sen Memorial Hall, Shamian Island, Guangdong Museum Of Art, Memorial Museum Of Generalissimo Sun Yat-Sen's Mansion, Guangzhou Ocean World, Guangdong Revolutions History Museum, Peasant Movement Institute, Huang Hua Gang Commemoration Park, Yuntai Garden, Xiang Jiang Wild Animal Safari Park, Lian Hua Shan Lotus Mountain, South China Botanical Garden, Million Sunflower Garden
Hotel Facilities: Business Centre, Free & Paid Wi-Fi, Conference Rooms, Gymnasium, 2 Swimming Pools (Outdoor & Indoor), Laundry Service, 4 Restaurants (Seasonal Tastes Coffee House, Hong Mian Chinese Restaurant, Prego Italian Restaurant, Qba Grill & Bar), 1 Bar (White Scent), Cable TV, Executive Lounge, Babysitting Service, Doctor On Call, Floral Service, Shoe Shine Service, Convienence Item Service, Postal Service, Catering Service, Currency Exchange Service
Hotel Activities: Work Out, Internet Surfing, Swimming, Jacuzzi, Massage, Spa, Pedicure, Manicure, Body Wrap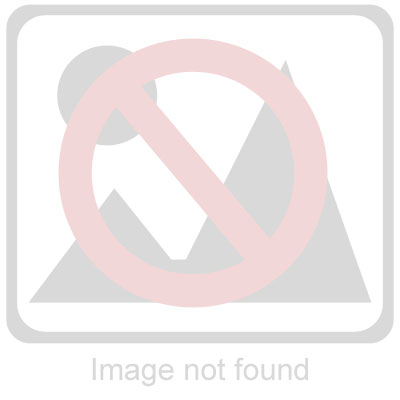 Introduction
Located about 40 - 50 minutes drive from Guangzhou Baiyun International airport, The Westin Hotel / The Westin Guangzhou Hotel in China is located in the heart of the city centre, offering massive convienence and access to a multitude of shopping, dining, and entertainment options. The Westin Hotel has a sophisticated elegance in its interiors, and along with spacious, open concept rooms, grand and well equipped conference rooms, and a variety of in-house dining options, The Westin Hotel is a good choice for a stay in Guangzhou, China.
Ambience
Ambience within The Westin Hotel is grand, sophisticated and modern. The high ceilings and white walls are complemented well with wooden colours and contemporary and quirky artwork. Mirrors and polished reflective surfaces add a sense of space, while the spacious layout lends a touch of grandeur.
Room
I stayed in the Deluxe Executive Room at The Westin Hotel. The bathroom features an opening sliding partition, which makes the room look even bigger, and comes with both a bathtub and shower. The bed, dining table and L-shaped sofa is comfortable, and the work desk is sufficiently large. I like that The Westin Hotel has plenty of small amenities provided in the room. However, the entrance hallway is slightly dark, the television channels are limited, and the wardrobe magnetic locking mechanism is a little too tight, requiring quite a bit of effort to open. I also like that the power sockets are equipped to handle international plugs.
Food
Food at The Westin Hotel is decent, or above average at best. There is a good range of food at Seasonal Tastes Coffee House, but there isn't much rotation of items on a daily basis. Hong Mian Chinese restaurant does pretty good traditional Cantonese fare, but prices are slightly more expensive than other restaurants in the area. The restaurants are spacious enough though.
Service
Service at The Westin Hotel is decent, but slightly frustrating. Staff are polite, but only if they notice you. In the restaurants, it's difficult to attract attention of staff, and tables aren't cleared quickly as well. During conferences, support staff sometimes have to be called, other times, they're waiting outside the room. While I give staff at The Westin Hotel credit for their efficiency, I felt they could have had more initiative, and be more observant.
Facilities & Activities
The facilities at The Westin Hotel are well maintained, and there are several activities available for relaxation, including massage, spa, gym, and pool. Their business facilities and conference rooms are excellent, and I noticed that The Westin Hotel is constantly having events everyday, seems really popular. The Westin Hotel is also located within 10 - 20 minutes walking distance to major shopping malls and restaurants, as well close to several tourist attractions. The downside of being in the city is that traffic jams are to be expected during peak periods.